Tour Payment
Your card payment will be processed in the PP Travel office hours.
Once the payment has been processed you will be issued with an updated Booking Confirmation email.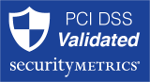 WHY CHOOSE PP TRAVEL
. Experience - Since 1991 . Fun & Professional Staff . Low deposit . Flexible payment & Booking Conditions . Long-Term Travel Company You Can Trust .
Read the PP Travel Story