>>
COVID-19 (Coronavirus)
For the latest information,
find out more
Book with Confidence!
Make a booking for any 2020 event with the confident knowledge that if that event is officially cancelled by its relevant organiser then you will offered a full refund from PP Travel.
Tour Payment
Your card payment will be processed in the PP Travel office during London business hours. Once the payment has been processed you will be issued with an updated Booking Confirmation email.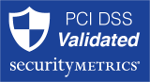 Positive SSL Wildcard
WHY CHOOSE PP TRAVEL
:: Experience - Since 1991 ::
:: Fun & Professional Staff ::
:: Low deposit ::
:: Flexible payment ::
Read the PP Travel Story
PP Travel Blog
Instagram
@pptravel